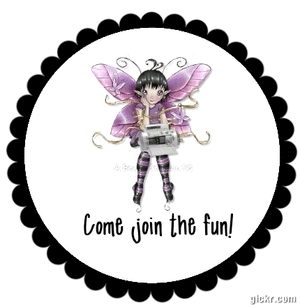 Hey there all. Nothing new crafty wise to post, I have been battling a migraine/headache/sinus thing since Thursday but was down and out all weekend :(. I hate it! I had so much mojo this weekend too and then I got sick. I was up all night long on Saturday and got no sleep. Jonathan was amazing and took care of Caitlyn and the house all weekend. I am still not great but you got to push through when you are a stay at home mommy, Caitlyn still wants to play.
ANYWAYS!!! Don't forget that starting FRIDAY we are having our second ever CRICUT CARD FAIRY BLOG HOP! It is school themed, so if you are in need of some last minute ideas for teachers gifts, or just some scrapping ideas or all those awesome photos that you have or will take soon come and join us.
We have an amazingly sweet and generous Sponsor this time and you are going to LOVE all the inspiration my fairies have for you. Plus several little mice have told me that there will be YUMMY BLOG CANDY (to include cricut carts) to WIN! So mark your calendars!!!!